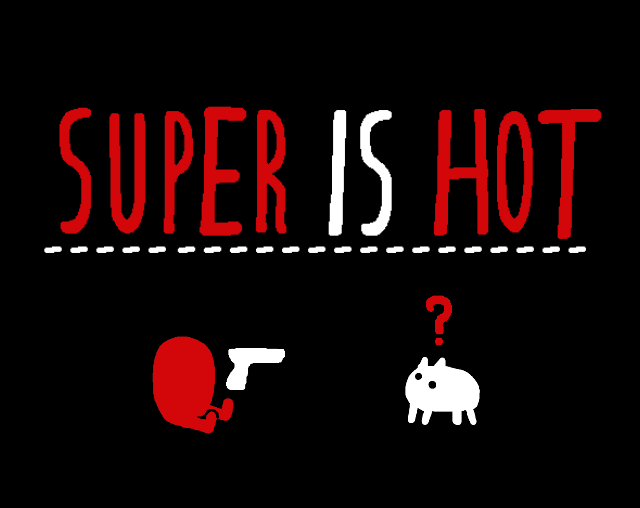 SUPER IS HOT
A downloadable crossover game for Windows, macOS, and Linux
The SUPERHOT x Baba is You mashup game you did not ask for but that you got anyway

Break the rules of time and rearrange them to get yourself out of tricky situations. Or at least, die trying.
CONTROLS
Move: WASD / ZQSD / Arrow keys
Jump: Space
Shoot: Left click
Throw gun: Right click
E: Edit Rules
R: Restart
U: Undo
Escape: Main menu / Quit
Joystick support.

« It's the most innovative shooter I've painfully debugged in years »
Made by Pyrofoux for 7DFPS, ProcJam and Secret Santa Jam.

Want to mod the game or create your own levels?
Check out the game's source code in this GitHub repository.
Awards and Nominations


Gamedev of Color Expo - Humble Bundle Creator of Color Award 2021
Nominated at A MAZE 2022
GOTY: Game Jam Edition 2021 in Concept and Gameplay
Special Thanks

Hempuli, dev of the incredible Baba is You
(original inspiration, graphics and music)
The whole Super Hot team
(original inspiration, graphics and sounds)
André Cardoso's Superhot Bullet time Unity project
Caldric Clement for letting me use their Baba is You theme remix
The Spriter Ressource for their super handy sprites
Alston Chan who made this shader tutorial
MBoffin for their Unity controller example and the Secret Santa coincidences
scrummer03 for patiently waiting for me to finish this game (;u;)
Download
Click download now to get access to the following files: